My domain expired. What should I do?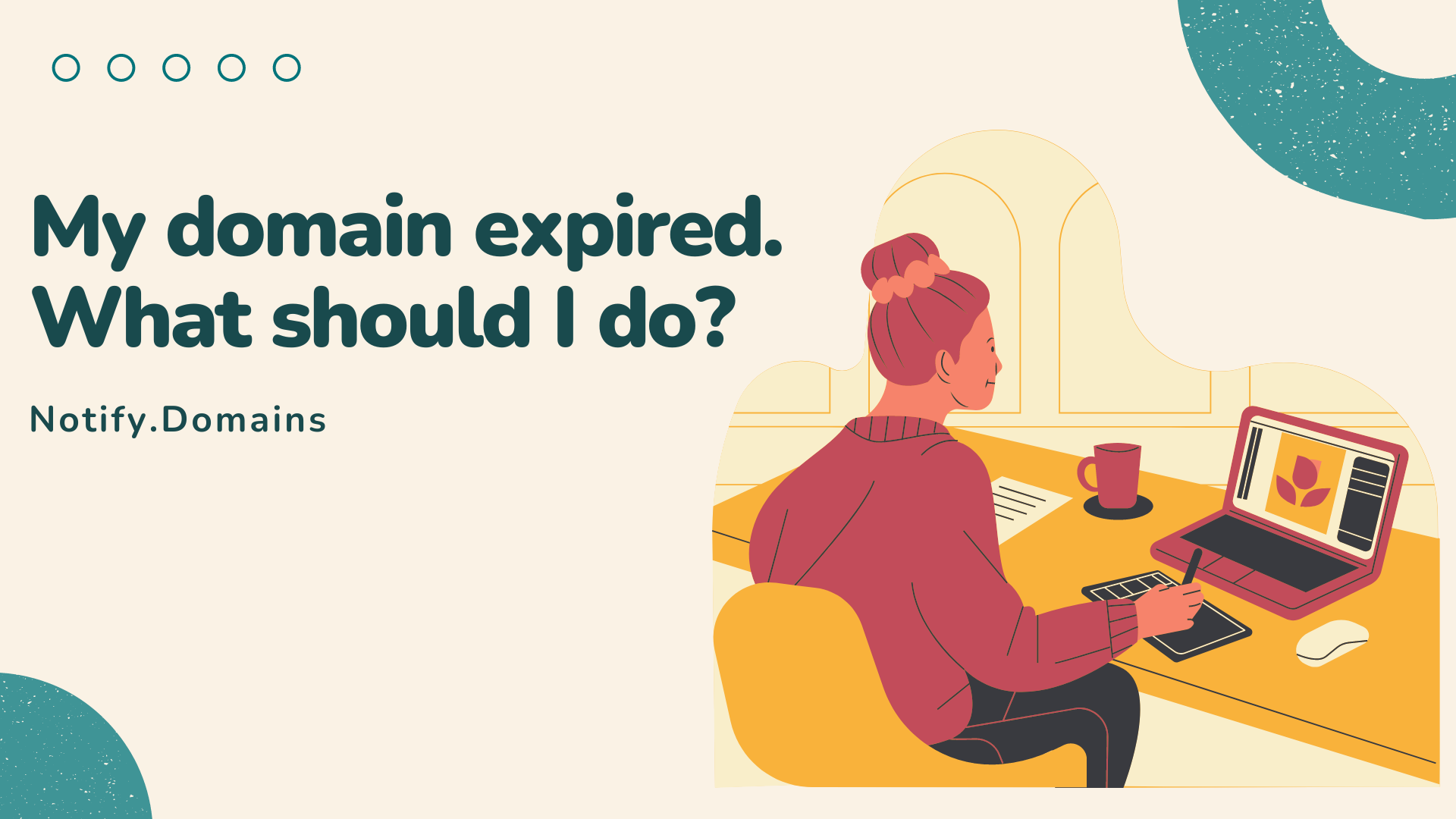 Hopefully you never experienced the sinking feeling of realising that your domain name has expired. But If you did, don't worry. It's a common scenario that can happen to anyone, and it can be a source of panic and frustration. However, before you hit the panic button, there are steps you can take to address the situation and potentially reclaim your domain.

In this article, we'll guide you through the process of what to do when your domain expires.
Identify the current status
The very first thing you need to do to log in into your domain registrar's account to confirm the exact expiration date. This step is crucial to have accurate information about your domain's status. After that, depending on the provider, you may see a list of domains you purchased. Some registrars have a dedicated page for the expiring domains, like Namecheap.
Reactivate your domain
If your domain has recently expired, your registrar may offer a grace period during which you can still renew it. To renew your domain, while on your registrar's website, navigate to the domain management section, and follow the provided instructions. Be prepared to pay a renewal fee, which can vary depending on the registrar and domain extension (e.g., .com, .net, .org).
In case some time has passed since your domain expired, it might have entered a redemption period. During this phase, you can still reclaim your domain, but the process becomes more complex and costly. Reach out to your registrar to inquire about redemption fees and the specific steps required for recovery.
What can I do if my Domain expired, and it was bought by someone else?
If someone else has purchased your expired domain, unfortunately there aren't many things to do. If it's a trademarked domain you may contact your lawyer and get legal advice, but, in most cases, it might be easier to explore the possibility of negotiating with the new owner for its acquisition. Alternatively, you can consider choosing a different domain name that aligns with your online presence and branding.
If you encounter any difficulties during the renewal process or need assistance with a domain in the redemption period, do not hesitate to contact your registrar's customer support. They can provide guidance, answer your questions, and assist you in recovering your domain.
How to prevent your domain from getting expired?
To safeguard against future domain expiration problems, consider enabling auto-renewal for your domain. This feature ensures that your domain is automatically renewed before it expires, reducing the risk of losing it.
Use this situation as an opportunity to learn about domain management and the significance of staying vigilant regarding expiration dates. Set up reminders well in advance of your domain's expiration to avoid last-minute surprises.
To prevent scenarios where your domain expires without alerting you, consider using Notify.Domains.

Notify.Domains provides monitoring of your domain and can notify you through SMS, Slack, Teams, and custom webhooks. It offers a robust solution to ensure you stay informed about your domain's status and avoid unexpected expirations.
In conclusion, while a domain expiration can be a source of anxiety, it is a manageable issue. By following these steps and taking timely action, you can often recover your domain and maintain your online presence. Additionally, adopting preventive measures like auto-renewal and careful domain management can help you avoid similar issues in the future.